"Today is your day! Your mountain is waiting. So… get on your way." ~ Dr. Seuss
Yes, your mountain, and your mountain park, are right here in Beulah and just waiting for you to seize your day and join us for a guided hike, so get on your way to Pueblo Mountain Park.
Please register for programs early so we will know you will be attending! If you want to participate in a program, we hope you won't wait to register. Many people don't realize that in order to facilitate a program, there are many behind-the-scenes components to making it happen, including scheduling staff and guest speakers/teachers, preparation for the program, and then working with our kitchen to order and plan meals, shop, etc. So please help us by registering early. We will cancel programs that do not meet registration minimums, often 3 – 5 days in advance. Thank you!
Check out all the events programs we have coming up in January and February! (Click to enlarge.)
Register Below: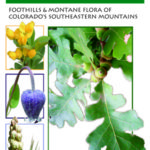 Open Dates
The park's wildflowers are popping up as the springtime takes hold. If you would like a field guide to help you identify the many wildflowers that call Pueblo Mountain Park home, then PLANTS OF PUEBLO MOUNTAIN PARK is the perfect companion to have with you as you walk the park's roads or hike its trails. […]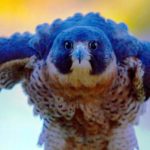 Open Dates
Raptor Center
The resident raptors of NWDC welcome you to take a peek inside their lives. Join our staff for an informative talk on these majestic animals and their marvelous adaptations. Featuring live hawks, owls, falcons and vultures. Every Saturday and Sunday at 11:30am $5 day pass fee required for all Raptor Center programs. […]
Open Dates
Earthkeeper Nature School is now taking pre-registrations for the 2019/2020 school year, with classes scheduled to begin the week of August 12, 2019. You can pre-register for the 2-half day/week preschool, 4-half day/week preschool, or the 4 half-day/week kindergarten.  If you want to be sure your child has a spot, please pre-register. We will then send you the enrollment packet, which will need to be filled out and returned to us. For more information on Earthkeeper Nature School, click here!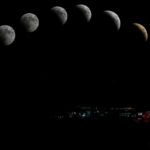 January 20, 2019
NWDC River Campus
Join the Southern Colorado Astronomical Society to view a double display of lunar orbital dynamics: A Total Lunar Eclipse (also known as the Blood Moon) and a Super Moon from the River Campus Yurt Plaza. Partial eclipse begins at 8:31pm with totality at 10:12pm. This event is free, though donations are appreciated! Family friendly. Registration not required.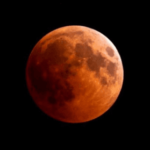 With Ranger Henry
January 20, 2019
NWDC Mountain Park Campus
If there is plenty of snow, we will enjoy a snowshoe in the park. If not, then we will take a nice hike under the 'Super Blood Wolf Moon' lunar eclipse! […]