Nature Time with Ranger Pine
April 26, 2019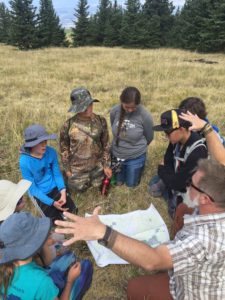 Join Ranger Pine, a seasoned naturalist at the River Campus twice monthly on Friday afternoons for a family-friendly guided walk along the river front trails to explore the local prairie and riparian ecosystems.
This program will follow the rivers advice to "go with the flow," with Ranger Pine's intent to lead it organically depending on who shows up and what interests they may express.
Please dress appropriately for the weather and bring a water bottle. A small backpack or shoulder bag is recommended so we can hike "hands-free" to look closely at the natural world and engage in a variety of interactive activities. Also recommended is a notebook suitable for journaling or sketching, as time will be made for silent reflection and artistic response to this time spent in nature.