Spring Equinox Watercolor Saunter
With Ranger Henry
March 24, 2019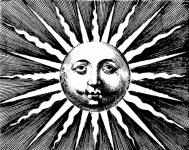 The sun is halfway on its sky-climbing journey between its December low point on the winter solstice and its June high point on the summer solstice.
The early spring landscape offers numerous opportunities to capture the blossoming beauty of the season though watercolor paints. Suitable for all levels of watercolor experience, including beginners. Family friendly. All painting supplies provided.
Leader
Ranger Henry
Henry comes to NWDC from Rye, Colorado, and wears many hats for our non-profit. Along with being the park's live-in caretaker, Henry is one of our Rangers for the Earth Studies program, he helps out at the lodge with guest check-ins, and he guides hikes as well.
Learn more about Ranger Henry