Yoga at MPEC
With Julie Emmons
November 14 - December 5, 2016
Are you interested in learning to practice yoga? Do you already practice yoga and would like to participate in an evening yoga class in Beulah?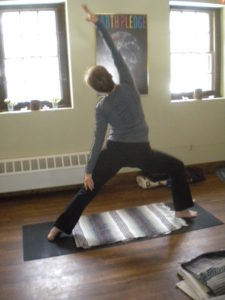 MPEC is happy to once again offer evening yoga classes at the Horseshoe Lodge. Yoga Instructor Julie Emmons from Open Yoga Studio, who recently moved to Beulah, will be facilitating these hour-long yoga classes that are appropriate for all levels of yoga experience.
Classes will run from 6-7pm on Monday evenings. The first 4-week session will start on Monday, November 14 and run through Monday, December 5. Yoga mats, blankets, blocks and straps are provided.
Sign up here for all four sessions, or you can drop in to the classes that work for your schedule.
Yoga is such a wonderful way to unwind and care for yourself. We hope you will join us!